Drive along Route 66 in Central's district 7. Chandler, Davenport and Stroud are the major stops within Trustee Davis' district. Travel throughout our service area as we visit each district throughout the year.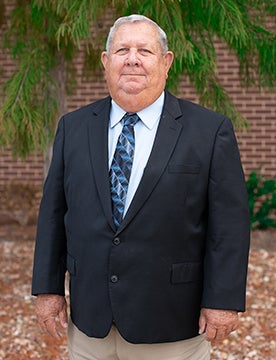 Meet your district 7 trustee
Bill Davis has been a member since 1979 and joined Central's board in 2011. He has also served as Central's board president and on Central's Community Foundation board. He retired as the superintendent of Stroud Public Schools in 2006.
Bills Picks Around Route 66
5 Star BBQ
619 N. 8th Ave., Stroud
fivestarbbqandsteakhouse.com
Family owned and operated, grab all of your favorite BBQ such as the snoop hoggie hog piled with smoked bologna, tender pulled pork and smoked polish sausage.
Destinations
1422 Manvel Ave., Chandler
Find a little bit of everything from this roadside-themed cafe. Grab cheese curds, Kielbasa and Bavarian kraut, rib eye or the DANG quesadilla right off Route 66.
Route 66 Bowl
920 E. 1st St., Chandler
rt66bowl.com
Strap on your bowling shoes, grab some pizza and enjoy fun games including putt-putt.
Rock Cafe
114 W. Main St., Stroud
rockcafert66.com
A restaurant so good that when Pixar crew member John Lasseter visited, he developed the Cars movie character Sally Carrera after the owner, Dawn Welch.
Scotty B's
1104 N. Broadway, Davenport
scottybsok.com
If you enjoy good old-fashioned home cooking, you'll love Scotty B's calf fries and juicy burger selection.
Tammy's Roundup Cafe
1025 Broadway, Davenport
tammysroundupcafe.com
Customers come back again and again for the chicken fried steak, catfish and hand-pinched yeast rolls.
Bell Cow Crawfish Boil Festival
April 28 • 5-8 p.m.
chandlerareachamberok.com/events/bell-cow-boil/
South Pavillion Tilghman Park, Chandler