Youth Tour
If you're a high school junior who attends school in Central Rural Electric Cooperative's service area, has big dreams of seeing our nation's capital and is excited to meet new people from across Oklahoma, then Youth Tour is right for you!
What is Youth Tour?
Youth Tour is a two-part competition open to high school juniors where students participate by writing an essay, developing a résumé and submitting an application. The top five contestants will be invited to interview on a Zoom call in front of a panel of judges. 
The overall top two winners will win a $1,000 scholarship and a one-week, all-expense-paid trip to Washington, D.C. with other Youth Tour winners from electric cooperatives across the nation held in June each year. Winners will meet members of congress, and visit monuments, historical sights and Smithsonian museums. The three runner-up applicants will not leave empty-handed, they will each receive a $1,000 scholarship.
Who can apply for Youth Tour?
High school juniors who attend school within Central's service area. View Central's service area map here. 
How do I apply for Youth Tour? 
Write an essay, develop a résumé and submit an application below. A group of judges will review the entries and select five students to interview.
See full contest guidelines here.
Have questions? Contact Central's youth programs coordinator Kory Bowman at 405-372-4185.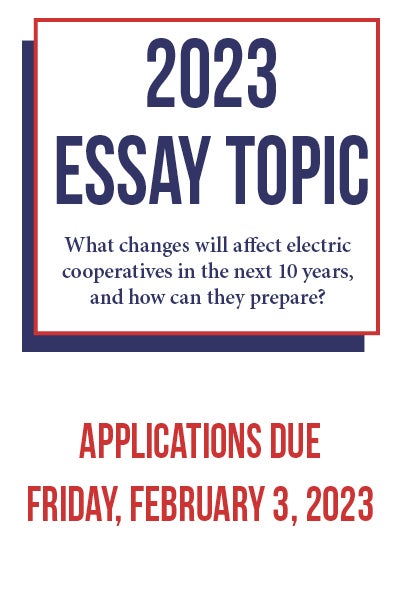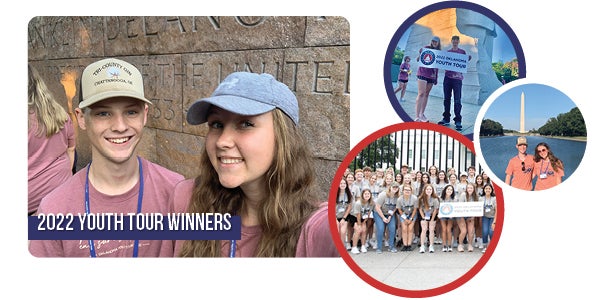 Youth Tour 2023 Application