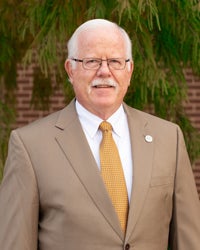 Gary McCune
District 1 Trustee


DATE OF JOINING THE BOARD
2008

MEMBER OF CENTRAL SINCE
August 1978

NRECA CREDENTIALS
– Credentialed Cooperative Director (CCD)
– Board Leadership Certificate (BLC)
– Director Gold Credential

PROFESSIONAL EXPERIENCE
– Previously served on the Central board from 1989 to 1992 before resigning to run for state senate.
– Graduate of Oklahoma State University, and has worked as owner of Camco Home Improvement Inc. since 1990

OTHER BOARDS/COMMITTEES
– Served on Central Community Foundation Board and was the first Chairman of the Central Community Foundation Board
– OAEC representative from May 2009 to February 1, 2018
– OAEC statewide president from 2016-2017
– One of twelve to serve  on the initial NRECA Directors Advisory board for four years 
– Served as Central's board president
  • June 2011-June 2012
  • June 2012-May 2013
  • May 2013-June 2014
  • June 2014-May 2015
– Immediate past president of the Stillwater Chamber of Commerce and continues to serve on the infrastructure and economic development committees in addition to the chamber executive committee.
– Served as president of the Stillwater Home Builders association starting the annual Home and Garden Show whose revenues have contributed to over $500,000 of contributions to local charities and organizations.