What is SmartHub?
SmartHub provides Central Rural Electric Cooperative members account management at their fingertips, wherever you may be. Members can view their usage and billing, manage payments and report an outage.
SmartHub provides convenient account access and two-way communication to your cooperative online or via your mobile device. Manage payments, notify customer service of account and service issues, check your usage and receive special messaging from your provider all at the touch of a button. SmartHub is available on Android and iOS smartphones and tablets, as well as on the Internet.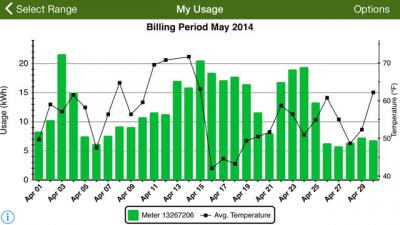 How to Download the SmartHub Mobile App
SmartHub can be accessed by a desktop computer, mobile phone or tablet device. To access your SmartHub account, log in at the top of Central's website or through the app.  
If you have a mobile phone or tablet, download the SmartHub app for free. Here is how to download the app.
On your mobile device, open your app store application.
Search for "SmartHub" and download the app.
Launch the SmartHub app after it installs.
After SmartHub opens to the initial launch screen, search for "Central Rural Electric Cooperative" either "By Location" or "By Name" and enter the required information.
After the search results populate, select "Central Rural Electric Cooperative" and confirm your selection.
Register with your Central account number! 
What if I had an ebill account?
If you are a Central member who previously had an ebill account, your account has already been created and will use the same username and password information you used previously. If you have not used the electronic payment system before, setting up an account is quick and easy.