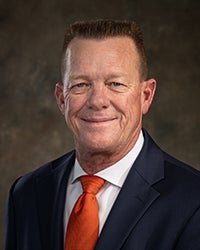 Central Rural Electric Cooperative district five trustee, Mark Pittman, announced his resignation from the board of trustees. Pittman has served the cooperative and its members as a trustee for 11 years.
Pittman, who joined the board in 2012, represents members in Payne County. Pittman has been a strong advocate of the cooperative, representing Central on the KAMO board for five years. Pittman achieved the Board Leadership and Director Gold certifications from the National Rural Electric Cooperative Association.
"Mr. Pittman has been a strong voice for the cooperative during his tenure," said Central CEO, Hunter Robinson. "He represented Central well on the KAMO board and advocated for the members. We will miss his experiences and expertise."
The District 5 trustee seat will be filled in accordance with the bylaws at a special district election. Members should watch their mail for additional information.