Pies, cupcakes, sewing creations, key chains and signs are just a few of the items 17-year-old Guthrie High School Junior Makenna Bench makes for her business.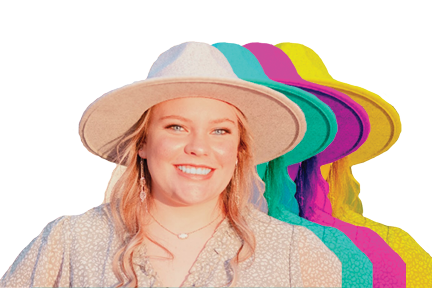 Mak, as her friends and family call her, began her business Mak Makes during the pandemic.
"Mak Makes got its start when I asked for a cake decorating kit for Christmas," Bench said. "I began making cakes for family and sewing masks during the pandemic, and it took off from there."
She said her mother began posting the cakes she made for family gatherings on social media and they received a lot of attention. Quickly after, Mak created her own social media accounts and soon began receiving orders for her cake creations. 
Since her start in 2020, she has made more than 100 cakes and 500 cupcakes, some of which can take up to a full day to create.
"My favorite cake I've made so far has been the farm cake (pictured above)," Bench said. "It took about five to seven hours to make."
Mak said she mostly does baking on weekends and holidays when she's not busy with school, choir, her church youth group, hunting, fishing or playing tennis with family and friends.
"I've always been organized," Bench said. "I like to think through all of the details. I also only accept projects that I have time for."
All of the baking, piping and creating happens at her family's full-functioning barn, which is powered by Central Rural Electric Cooperative.
Constructing the projects all come from Mak, but her mother helps by talking through ideas and occasionally assisting with deliveries.
"There was a time I had my mom drive to a wedding while I was holding this three-tiered cake trying my best not to shake," Bench said. "Wedding cakes are the most challenging and stressful to make because you want them to be perfect for the customer's big day."
Follow her Facebook and Instagram at Mak Makes to see more of Mak's creations. Want to nominate a business for a member spotlight? Visit mycentral.coop/spotlight.