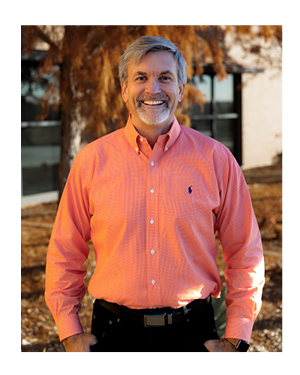 My first day at Central was two months before we started construction on one of the most impactful projects of which I have ever been part. The five-to-seven-year fiber build project was immense and the pressure was understandably high as I knew Central members wanted access to high-speed internet yesterday. Despite those feelings, the excitement among the staff was palpable as their belief in providing such a needed service surpassed any hesitation they may have been feeling.
I truly believe it is because of their passion, dedication, teamwork, attitude of service, and grit that I can announce that Central has entered the final phase of its full fiber build for smart grid and all Central members will have access to high-speed fiber internet within a year through Centranet. What began as a five-year project will be finished in three.  
The past two years have been filled with growing pains as we have built a fiber network from the ground up, but I believe we have been able to maintain the cooperative's member-centric philosophy throughout the journey.
This has been accomplished by providing transparent pricing and value-added services for free. Every Centranet subscriber has home network security protection on top of their managed Wi-Fi offerings. Subscribers can manage their Wi-Fi, set parental controls and protect their home network from intrusions. Many subscribers likely won't even be aware of what some of these services are doing in the background to protect them from sophisticated online hackers, scammers and ransomware. Services some companies offer for yet another small fee. 
As we have said from day one, we are not here to make a profit. We want to do our part to help change the way people live in rural Oklahoma, keeping reliability and subscriber experience at the forefront of our decision-making. As we enter the final phase of our fiber build, know that our focus on those things will not change. We are on a journey to break the rurals of internet, connecting people with the speed of light along the way.