Central Rural Electric Cooperative welcomed two students from Meridian Technology Center's Energy and Power program this summer. 
Landon Hurst, 21, from Stillwater and Caleb Wells, 19, from Perkins received hands-on experience while working alongside Central's linemen during their summer internship.
"My first project was replacing a pole, which we had not done in class," Hurst said. "It was covered in bushes, and they pulled the pole with a chain. Then they used a digger machine to dig a hole for the new pole. We took two chemicals and mixed them to create a foam, placed the pole in and covered it with dirt. I never knew that's how it happened, it was an amazing experience." 
The two-year program at Meridian Technology Center began in 2022 as an industry-driven response to the growing need for linemen. 
"I've learned more in the two months of this internship than I have in class. There's a difference between being in it for school and doing it for a job," Wells said. "School is a lot more technical but here we get to learn by hand and from linemen who do it daily."
Hurst and Wells were paired with linemen crews and assisted with projects from start to finish.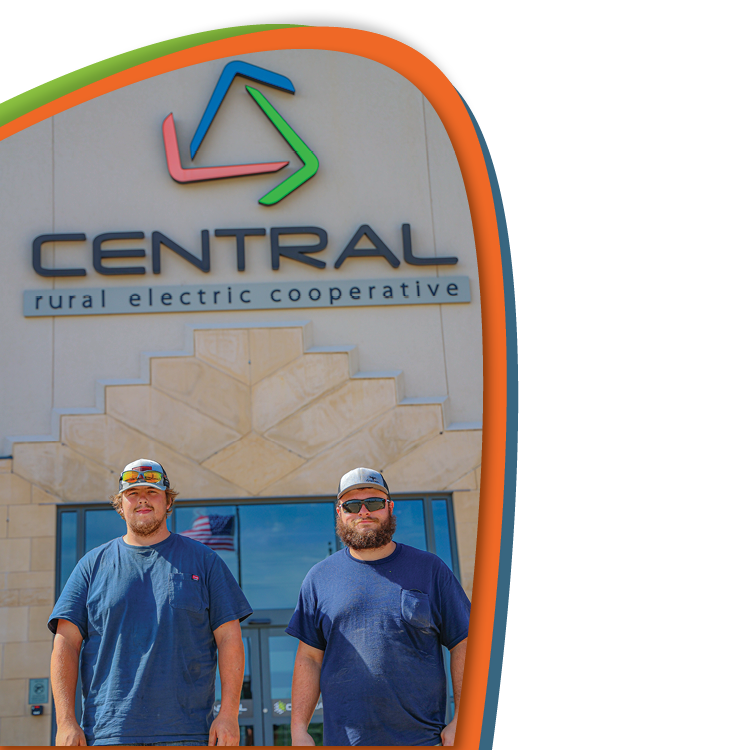 "We pulled two pad mount transformers, placed and wired them and when we powered it, it was perfect," Wells said. "That was my first time doing that. I learned how to terminate underground primary. That's not something I learned how to do in class."
Hurst and Wells began each day with Central's linemen which included participating in morning meetings and daily safety checks. 
"Both of these students learned and improved greatly during the past few months," said Dewayne Drury, Central's Director of Operations. "We are glad to be able to provide them with real-world experience."
For anyone interested in a similar path, Wells offered, "Stay dedicated and stay focused. There's a lot to learn and it's a lot of work. If you want to become a master, it's about time and dedication."